The MIAM Team Testing Means
The MIAM team possesses different testing means which help to validate its developments.
Watch video on France 3 (in french):
Test car prototypes currently used
ARTEMIPS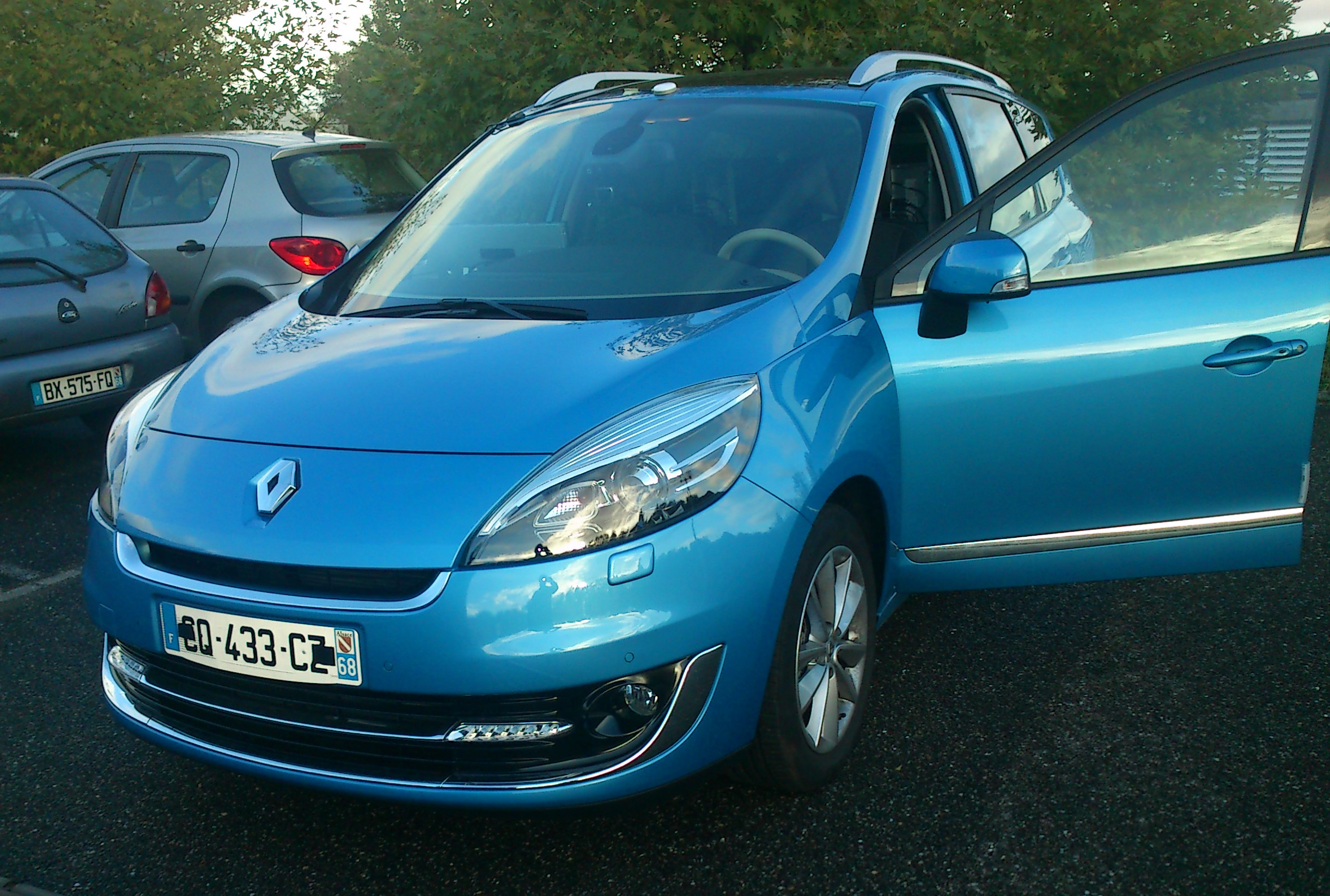 This is laboratory's new test vehicle. As NADINE, it is dedicated to the validation of the concepts developed for Advanced Driver Assistance Systems (ADAS). Paint by www.murmurevisuel.com.
NADINE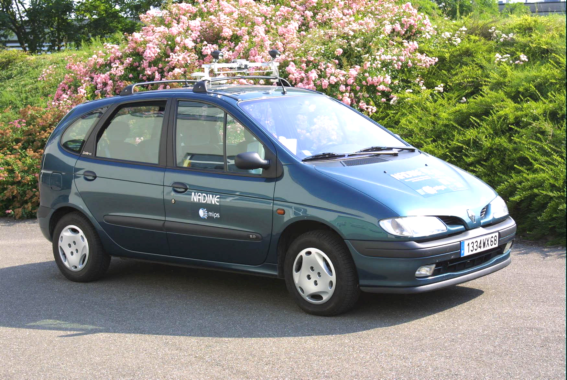 This vehicle is dedicated to the validation of the concepts developed for Advanced Driver Assistance Systems (ADAS). This includes trajectory generation, control systems and data fusion tests.
Download movie : Nadine_Lumino_Studio.mp4
CAMIL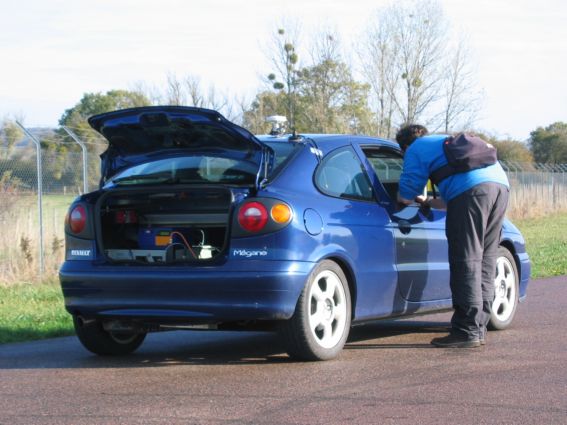 This test car is specially dedicated to the vehicle dynamics and driver behavior study. Recent studies are done over the tire slip angle measurement and the driver eye tracking.
Eye Tracking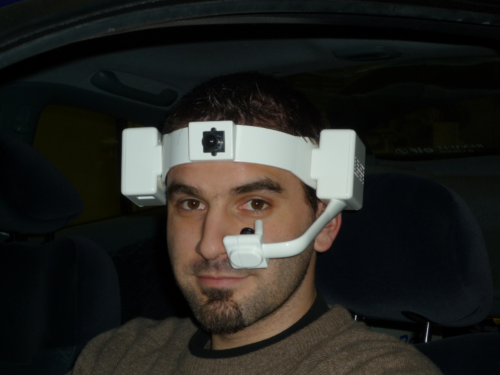 The eye tracking or "oculometry" is an analyzing tool which help to determine the location of someone's gaze. This information can be used to study the people behavior or for the control of a system. The MIPS laboratory is currently developing a model with contact: the system is hold by the used so that he can be mobile without perturbing the system.
Currently used test benches
Semi-vehicle vertical dynamics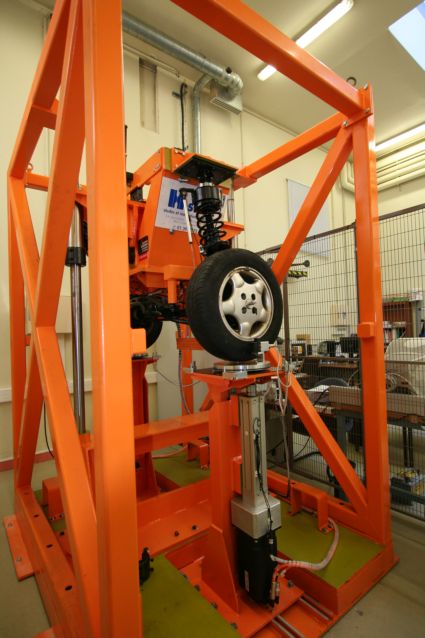 This test bench objectives are multiples and should allow the validation of a MIPS-MIAM laboratory developments set. Particularly, this bench helps to test the concepts before the experimentations with one of the test car. These concepts are:
The vehicle dynamics modeling
The development of specific models related to vehicle sub-systems based on model the reduction of the global vehicle model
The impact over the comfort in the context of autonomous driving
This bench is focused on the tire-suspension-steering subset with solicitations applied to:
The steering column
The tire
Steering Motor

This motor helps to control the vehicle lateral behavior automatically. It possesses the following characteristics:
130tr/min maximum rotational speed
20N.m maximum torque
24V nominal voltage(12V with degraded performance)
CAN-Open communication protocol
The steering angle, but also the torque can be measured thanks to an integrated torque-meter which replace the vehicle engine mechanics. This system directly coupled to the steering column avoids the use of common steering systems (sprocket, chain, belt, ...) for safety, space and maintenance reasons. In addition to lateral vehicle control tests, this motor allows testing safety strategies for steer-by-wire systems.